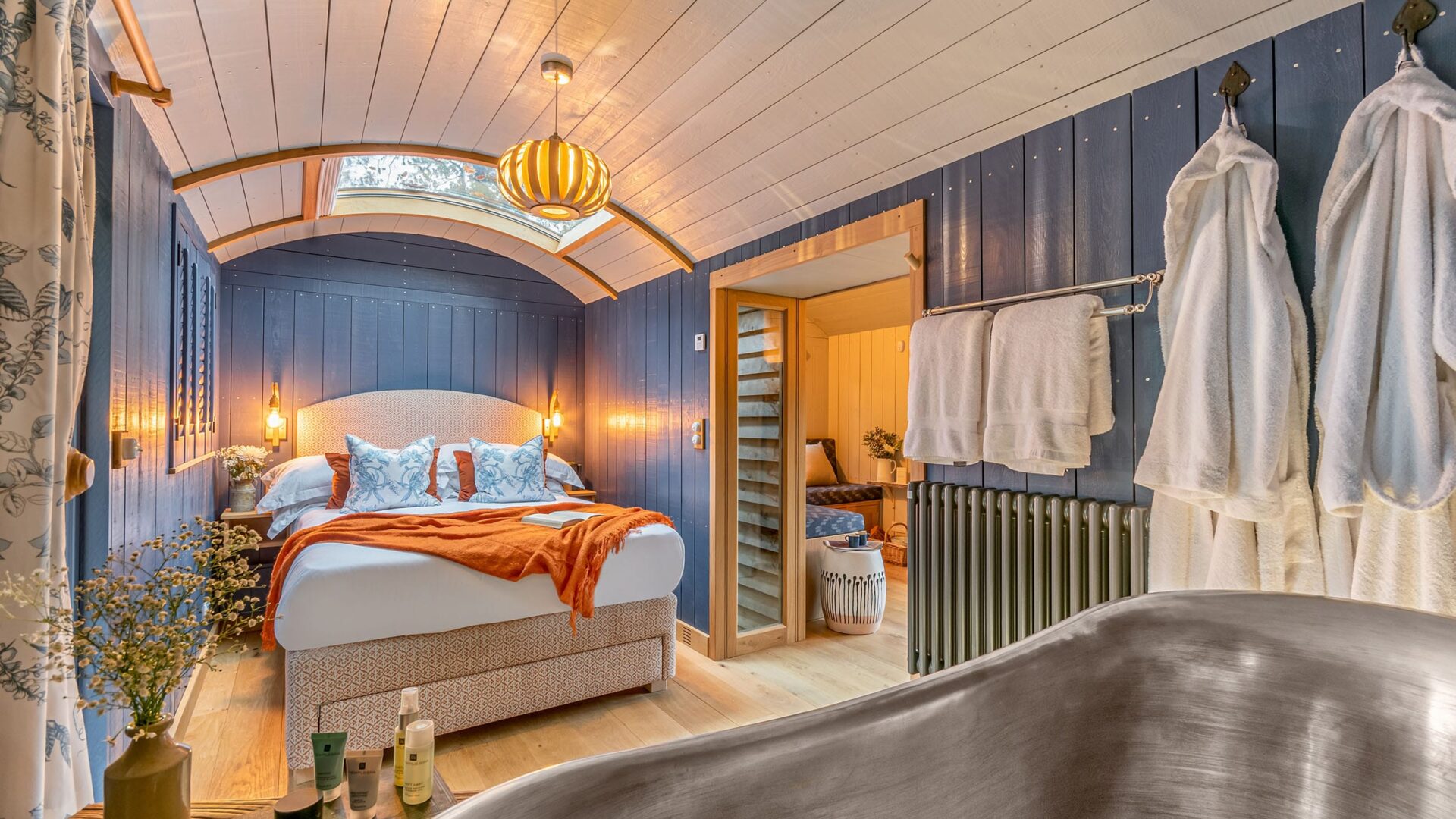 Tucked Away in a leafy corner of the forest
Indulge in nature's luxuries and drift off beneath a canopy of stars in our Burley Hut.
Shepherds Hut In The New Forest, Hampshire
Nestled within our eight-acre estate, beneath the trees, our cosy double oak shepherds hut has been beautifully hand-crafted, with the smallest of details, designed entirely bespoke to create the perfect countryside hideaway.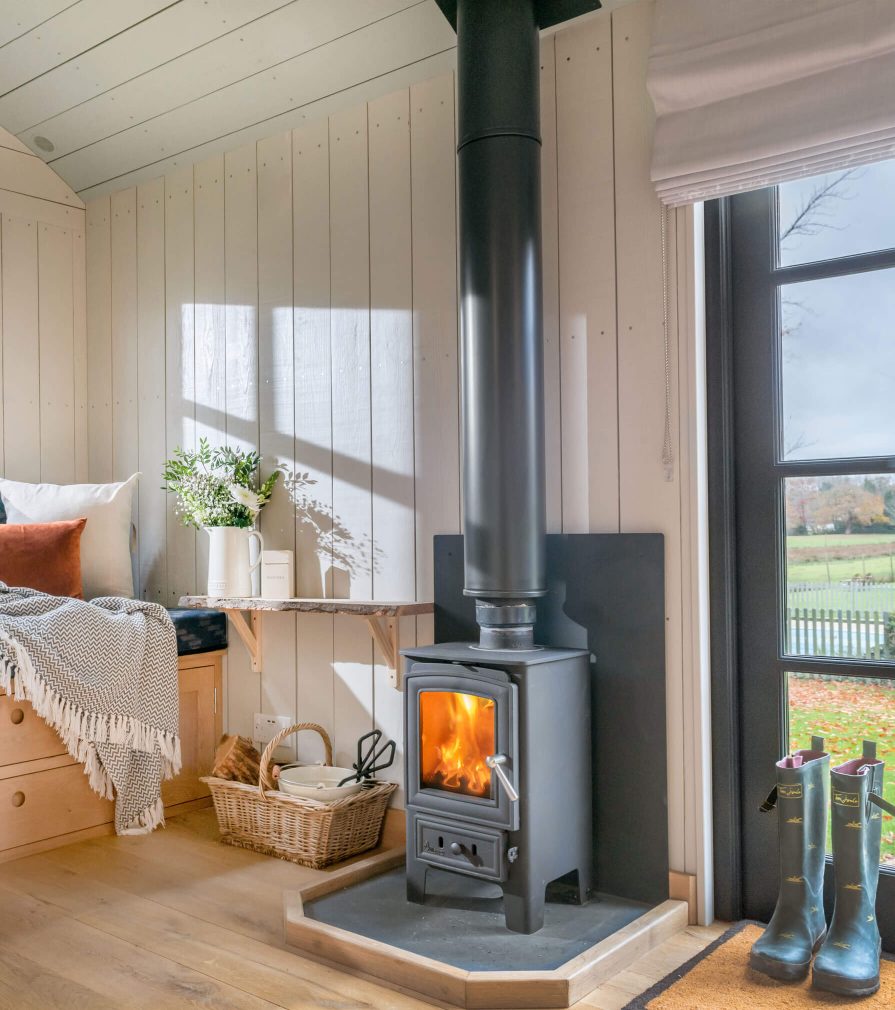 Taking relaxation to a whole new level
Step inside and enjoy a slice of chef's homemade welcome cake, with a freshly brewed tea or coffee from your kitchenette. You'll even find a locally-made treat box of our favourites, including fruity dotty biscotti, creamy Burley fudge and a savoury bite from the Manor's kitchen. Situated in Burley, we are not far away if you are looking for shepherds huts in Fritham.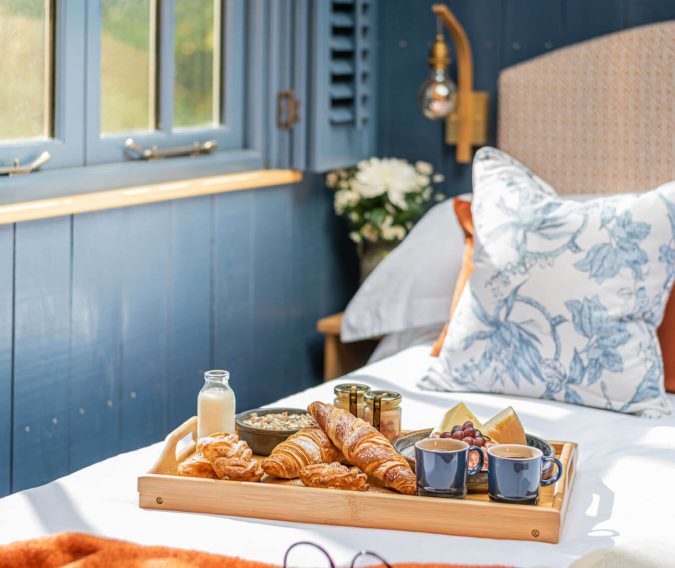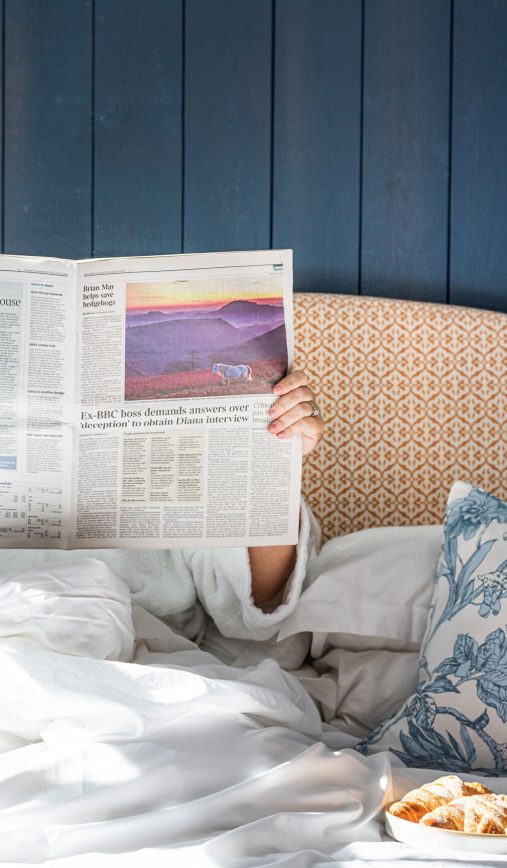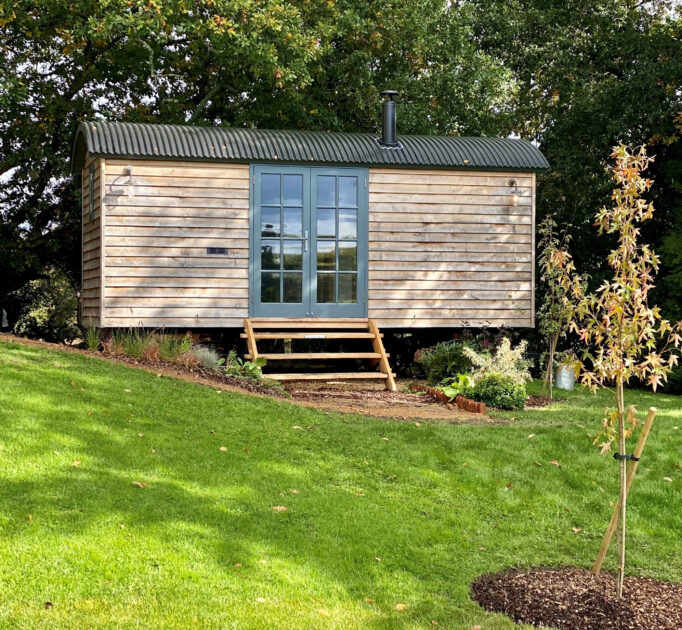 Eat and drink
After a peaceful night's sleep, pull-up the blinds and be greeted by stunning views over our neighbouring deer park before enjoying breakfast in bed with your very own hand-delivered hamper.
Delve into artisan meats, cheeses, fruity breakfast pots and freshly baked goodies. Or, if you'd like to venture out into the grounds for the morning, simply join us in the Manor – just a short stroll away. Oh, and don't forget your wellies for forest adventures!
Other great places to stay